ALTONA CONTRACTORS ACHIEVE FOUR YEARS' INJURY FREE
29 July 2021, ALTONA
Congratulations to our Altona Contractors who achieved four years' Recordable Injury Free on 4 July 2021.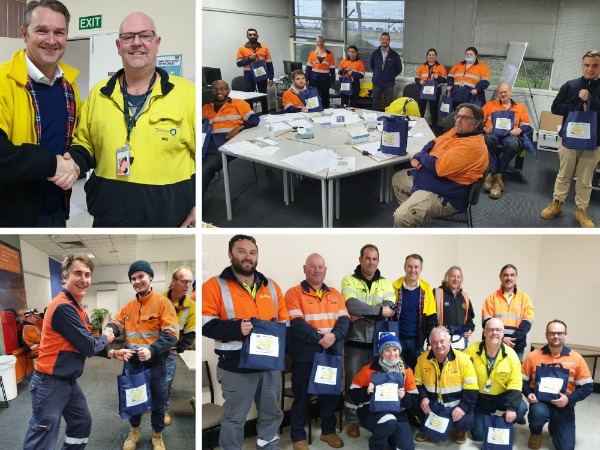 Damian Toohey congratulates Mick Dwyer and the Altona contractors
These milestones don't just happen by luck, they come with an enormous amount of hard work and continued dedication to personal safety, hazard recognition and controls.
Qenos is a Major Hazard Facility with many hazards, some small and others large, but probably the worst are the ever changing hazards. This milestone is a testament to the processes and systems followed by all at Qenos and, at times, even challenged by our contracting workforce.
Speaking at the fortnightly Contractor Safety Meeting, Mick Dwyer, Alliance Lead & Mechanical Construction Coordinator said "All contractors and their management teams should be extremely proud of this exceptional milestone, as are we at Qenos. This is a record never achieved here before."
The numbers
• 4 years = 1460 days
• 979 valid inducted contractors
• $87,000 donated to charities
Congratulations to everyone at Qenos involved and all of the contractors that have worked at Qenos Altona during these past four years.
In recognition of this achievement, all contractors received a first aid kit and fire safety blanket as a memento.