QENOS CONTRIBUTES TO HELPING END TRACHOMA
01 April 2021, ALTONA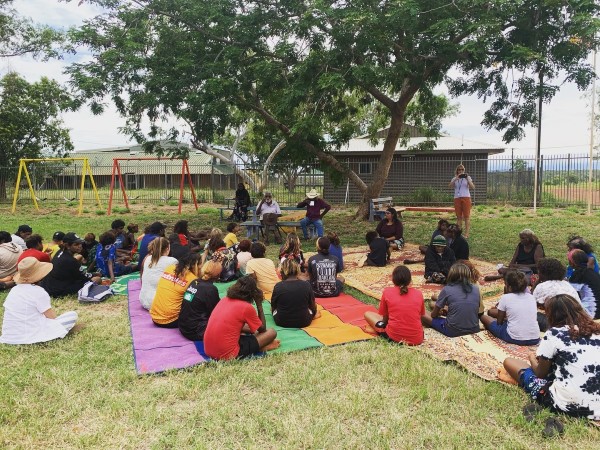 Lajamanu students
Trachoma is a bacterial infection that affects the eyes. It is the leading cause of infectious blindness in the world. Infection spreads from person to person, particularly from child to child and from child to mother to child. Unfortunately, Australia is the only developed country in the world where trachoma is still endemic in some parts of the population.
Many Qenos employees belong to clubs and organizations that seek to serve and benefit their communities in different ways. One senior process engineer from the Altona operations, Paul Taranto belongs to a club that sought to help reduce and prevent trachoma in Australia. The club joined the "End Trachoma, Building Healthy Communities" project and volunteered to put together a sufficient number of hygiene kits for a remote indigenous school in the Northern Territory, Lajamanu.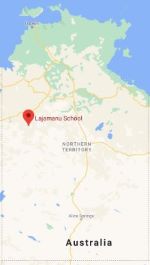 Lajamanu location
The kits contain a number of toiletry items such as soap, face washer, toothbrush and toothpaste, and other items to help an individual maintain good facial hygiene. The kit also includes a drink bottle - this is where Paul sought assistance from Qenos. The company agreed to supply promotional Qenos HDPE drink bottles for the kits.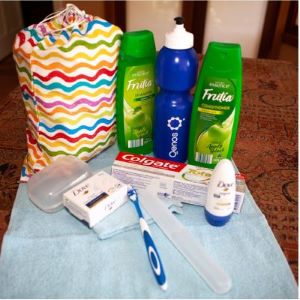 Facial hygiene kit
Cloth bags were sewn by members of the Club to pack these items and a total of 236 kits were assembled to go to the Lajamanu school in the Northern Territory. The school is located 950 km north east of Alice Springs and 580km south-west of Katherine. The main language spoken is Warlpiri. The school promotes learning in first language as it helps students to build a strong identity and a strong foundation for learning.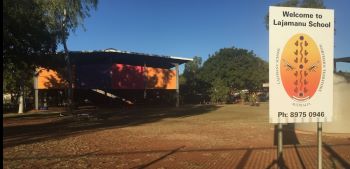 Lajamanu school
Paul Taranto can be seen below farewelling the 59 boxes (four kits to a box) as they start on their journey to Lajamanu school. A very worthy effort by all involved.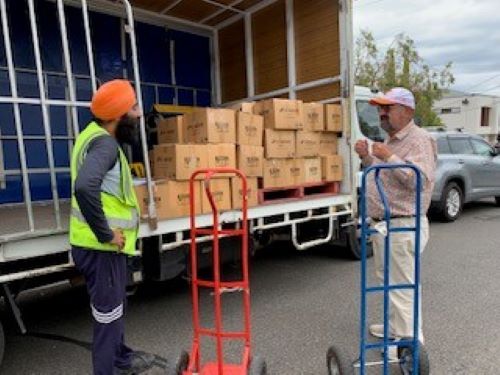 Hygiene kits are loaded ready to go