KATHRYN MCDONALD APPOINTED CHAIR OF JVCEC
27 November 2019, ALTONA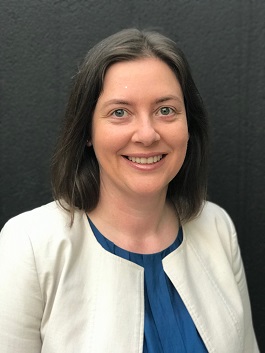 Kathryn McDonald, Qenos
Qenos is thrilled to announce that Kathryn McDonald, Business Improvement Team Leader, has recently been appointed 2020 Chair of the JVCEC.
The Joint Victorian Chemical Engineering Committee or JVCEC is a group that works on behalf of the Victorian group of the Institute of Chemical Engineers (IChemE) and the Victorian Branch of the College of Chemical Engineers (Engineers Australia).
The JVCEC organises technical meetings and seminars and other activities that promote the continuing professional development of chemical engineers and the value of professional association membership. It also assists with development of students studying chemical engineering at Victorian Universities, coordinates the assessment of prizes awarded by the committee and works with other regional, state and national groups. The JVCEC is comprised of a number of volunteers with industry, academic and student representatives.
Qenos has actively supported the JVCEC for more than two decades with Paul Taranto, Olefins Operations Specialist, having extensive involvement during much of that time.
As an experienced engineer with over 20 years' experience Kathryn has gained diverse experience in operations, management, coaching and development of team members, strategic planning, project management and safety system auditing.
During her time as a process engineer and production manager, she has had the opportunity to make a difference in plant operation and troubleshooting, production scheduling and optimisation. She's also been heavily involved in turnaround execution, commissioning large brownfields projects and has completed projects in the commercial area as well as operational.
Kathryn's expertise has given her the opportunity to travel to a number of China National Bluestar plants on several occasions, including Nantong, Shanna, Dongda and Chengdu. In China, she has lead safety system audits and provided coaching and advice in identifying improvement opportunities.
She is currently focussed on delivering tangible business improvements across all aspects of plant operation at Qenos Olefins.
We wish Kathryn a very successful term as Chair of the JVCEC and know that her vast experience and knowledge will be highly valued by the group.