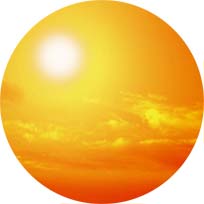 SHADECLOTH MADE WITH QENOS HDPE IDEAL FOR AUSTRALIAN CONDITIONS
With over 20 years of trouble-free outdoor performance, Australians have come to know and trust shadecloth made from Qenos Polyethylene (PE).

PE shadecloth has delivered comfort and shade across Australian homes, gardens and businesses for many, many years. Traditionally fixed across verandas, pergolas and gazebos, PE shadecloth is also ideal for umbrellas and outdoor furnishings.

The advanced PE fabrics are robust enough to cope with harsh Australian weather – UV, heat and wind.

The Qenos HDPE grade GF7740F2 is specially formulated for the production of stretched tapes, monofilament and blown film. It is the material of choice for stretch tape which is knitted into shadecloth.

Shadecloth began in Australia with the development of world-first shadecloth knitting technology. Initially the knitting used PE monofilament. A superior PE tape process was developed and is now used to provide a better shade factor per weight of fabric. Qenos HDPE GF7740F2 was used in these processes from the initial development and is still the trusted material of choice for tape production.

The HDPE tape is produced by first blowing film about 90 microns thick. It is then slit and stretched into tape on a short stretch line. This tape is knitted into the relatively light-weight PE cloth.

The Qenos GF7740F2 grade combines the fundamental toughness of high density polyethylene (HDPE) with specific processing properties. This has created a "purpose built" polymer which is easy to use in knitted shadecloth manufacture, provides excellent physical properties and delivers exceptional long term performance. In the home garden and the great outdoors, knitted PE cloth products made from Qenos Australian plastic maintain their strength and integrity in Australia's harsh climatic conditions.

As a local supplier, Qenos has long history and strong relationships with the Australian plastics industry. Qenos is ideally positioned to meet Australian product needs with specialised laboratory, production and testing facilities and experienced personnel in Australia. Qenos has developed the GF7740F2 HDPE product in Australia specifically for stretched tape production and for Australian conditions.

Australian made Qenos polyethylene provides optimum processing and long lifespan for PE shadecloth. Designed for Australia's tough conditions and proven in over 20 years in service, we know why Australians take shade under PE shadecloth.