QENOS NURDLE HUNTERS
01 March 2019, ALTONA
Armed with hats, gloves and data collection sheets, several 'beady-eyed' Qenos employees took to the shores of Port Phillip Bay to hunt for nurdles and help clean up any other washed up waste.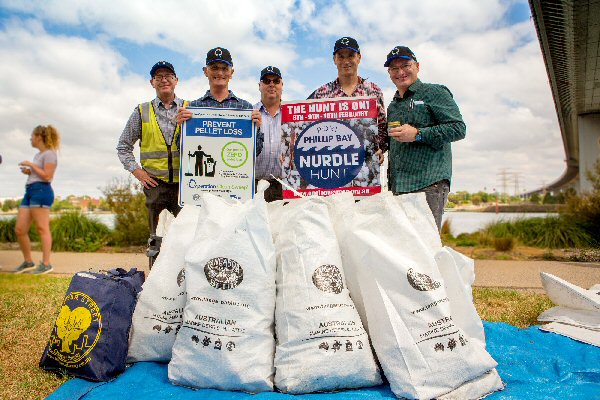 L-R Alan Findlay, Andre Olszewski, Les Harman, Nick Young and Rob Berton of Qenos
Polyethylene resin pellets are also known as 'nurdles'.
- Nurdles are very small beads of raw material used in the manufacture of plastic products
- Nurdles are often eaten by wildlife who mistake them as fish eggs
- Nurdles do absorb toxins while they are in the water.
Qenos is a proud signatory to Operation Clean Sweep® Australia. The campaign's goal is: to help every plastic resin handling operation implement good housekeeping and pellet containment practices to work towards achieving zero pellet loss.
Senior Environmental Advisor, Les Harman of Qenos said "The Nurdle Clean Up day in February, clarified the reason and brought into focus the need for rigorous containment of plastics from the environment. It was a great networking opportunity partnering alongside other members of the Plastics industry, Tangaroa Blue Foundation and local community groups."
In total, the team removed 52kg of litter and just over 1500 nurdles from the 100m stretch of Yarra River at Westgate Park, under Victoria's iconic West Gate Bridge.
Considering the 12 trillion polyethylene granules Qenos produces each year, this is a good result, but as an organisation we are keen to learn more. Team leaders of the Qenos SHE and Polymer Operations group were in attendance to understand how Qenos can work towards 'Achieving Zero Pellet Loss' and help eliminate the release of plastic into our waterways.
While consumers are responsible for the proper disposal of the products they use, the plastics industry must focus on proper containment of the products we use – plastic pellets, the basic raw material of our industry. We must prevent the pellets from getting into waterways that eventually lead to the sea.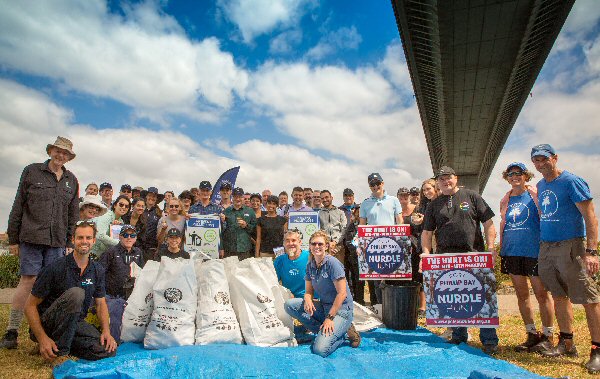 Operation Clean Sweep at Westgate Park

Making zero pellet loss your goal
The Plastics Industry Association (PLASTICS) introduced the Operation Clean Sweep® program to the USA in 1992. Since then it has also been successfully implemented in over 22 jurisdictions including Europe, New Zealand and Canada. The message is simple: Resin pellets should be contained, reclaimed and/or disposed of properly. The program has now been introduced to Australia in an effort to follow the USA industry goal of zero pellet loss. This project was funded through the Victorian Government's Litter Hotspots Program
Operation Clean Sweep